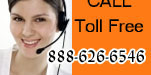 SmartDataCenter.com is a premier provider of carrier class colocation and bandwidth services. With over 40 facilities in 30+ markets worldwide and over 4 million square feet of space we offer World Class Facilities at prices that make sense.

Many businesses are finding that building, expanding and maintaining the facilities that house network architecture is prohibitively expensive and can be a major roadblock to success. Companies in a variety of industries are seeking faster, more economical ways to deploy their neworks. As a result, many have discovered the tremendous cost advantages of working with SmartDataCenter.com


Click here to request a Free quotation!
Sitemap